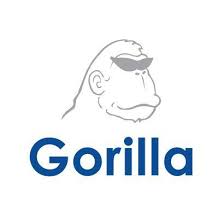 Why did Gorilla Technology's shares soar this week?
Gorilla Technology's shares increased in price by more than 45% this week. Gorilla Technology's shares increased in price by more than 45% this week after the company announced that Gorilla, a Middle Eastern government agency with expertise in Smart Cities, wants to engage Gorilla to execute comprehensive cybersecurity solutions for one or more developing cities. The company has stated that it is in the final stages of negotiation and is working on the final details to execute a contract and begin implementation in the first half of 2023. The planned project significantly adds to the company's 2023 revenue forecast. Gorilla is currently trading at $6.88, up $2.39 or 53.12%, on Nasdaq on a heavy volume of $1.3 million, compared to an average volume of $7.5 million.  The stock opened trading at $4.69 after closing the previous day at $4.49. The stock has traded between $2.62 and $51.00 in the last 52-week period. As reported by www.rttnews.com  The closing of this deal would represent Gorilla's first customer in a new market as part of its recently launched globalization strategy targeting Europe, the Middle East, and North Africa.  This deal further solidifies Gorilla's strategy to become a global leader in AI-based cybersecurity and video analytics as it expands its geographic footprint and embraces the MENA region.
What can we expect in 2023 from Gorilla Technology's shares?
Gorilla's revenue for the first half of 2022 was down nearly 9% year over year. Yet, the company reported solid growth within its security convergence segment, with segment revenue up 64% yearly. Now with the coloration of this central government agency, the company should see significant growth in 2023. That's why the stock rose on the news, but it could be the start of more customer wins. If you want more news on earnings and stock returns, visit our MarketMoversReport website.