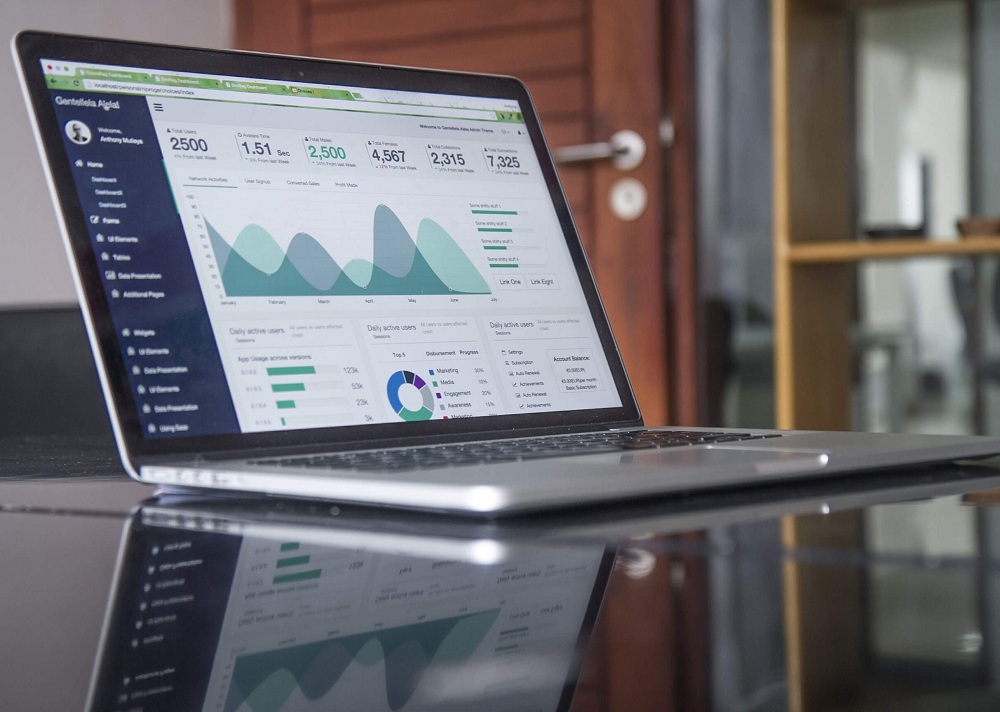 Tuesday's Top Gainers: Marathon Digital Holdings, Silvergate Capital, & AMCON Distributing Company
Marathon Digital Holdings signs Bitcoin miners agreement with Applied Blockchain
Marathon Digital Holdings Inc. (NASDAQ: MARA) jumped 32.17% following the announcement of an operational improvement. The shares of the crypto miner jumped as Bitcoin (BTC) price, and that of other cryptos staged a recovery. In addition, the company offered a positive update on its crypto mining operations and announced a five-year agreement with Applied Blockchain (NASDAQ: APLD), which creates and runs data centers in North America.
In accordance with Marathon Digital's agreement, Applied Blockchain would offer its complete hosting solutions for its Bitcoin miners at Applied Blockchain's US data centers. With the possibility to go up to 324 megawatts in the future, the agreement provides Marathon Digital with expanded hosting capability for its bitcoin mining activities of 254 megawatts. As a result, Marathon Digital's crypto mining activities will be strengthened by additional hosting and capability, which will also give the business a longer operating range. The company's Bitcoin mining operation will be able to expand and scale going forward, thanks to the agreement with Applied Blockchain.
Silvergate Capital Beats Q2 2022 earnings estimates 
Silvergate Capital Corporation (NYSE: SI) gained 22.37% after the company reported robust Q2 2022 results. The financial group that has positioned itself as a cryptocurrency bank despite the digital assets crash reported record earnings. Net income was $38.6 million for Q2 2022, with the company positioning earnings per share at $1.13, beating Wall Street estimates of $0.8 per share. Net income was up from $27.4 million in the previous quarter and around $20.9 million in Q2 2021.
Silvergate added consumers in this important market area even as increases in the number of its cryptocurrency users slowed slightly; as of the end of June, it had 1,585 clients, up from 1,503 at the end of March. Customer-related fees for digital currency decreased from $11.3 million a year earlier and $8.9 million in the previous quarter to $8.8 million this quarter. CEO and President Alan Lane said that considering the difficult environment that the wider digital currency ecosystem is experiencing, Silvergate had another good quarter.
AMCON Distributing Company reports earnings of $10.27 per share 
AMCON Distributing Company (NYSEAMERICAN: DIT) jumped 17.5% after the Omaha, Nebraska-based consumer products firm announced its earnings for Q2 2022. The company posted earnings of $10.27 per diluted share on net income attributable to shareholders of $6 million. The wholesale distribution unit had $539.2 million with an operating income of $9.4 million for 3 2022, including revenue of $108.7 million and $1.6 million operating income associated with its investment in Team Sledd LLC. The retail health food division had revenues of $11.4 million with an operating income of $0.2 million.
CEO Christopher Atayan stated that they are delighted with Q3 2022 results. However, he added that AMCON is still looking for possibilities to acquire convenience and food service providers that will complement its expanding platform and customer-centric management ethos.