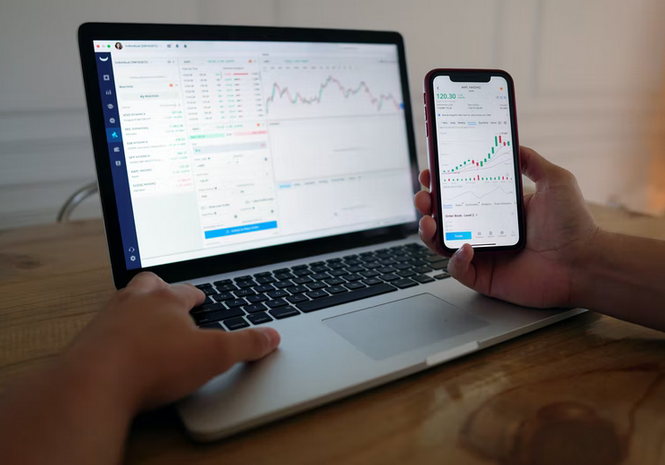 Tuesday's Top Gainers: AeroClean Technologies, Mirati Therapeutic, & GitLab
FDA approves AeroClean Technologies' Purgo air purification system 
AeroClean Technologies Inc (NASDAQ: AERC) was volatile on Tuesday, with shares sliding early in the session before surging 154.74% following the FDA clearance of the company's Purgo air purification tech as a Class II Medical Device. The approval came after a rigorous examination of the proprietary Purgo device, which employs proven germicidal UV-C LED air cleaning tech and has been shown to eradicate 99.99% of dangerous airborne microbes such as viruses, bacteria, and fungi, including COVID-19. AeroClean, as a leader in Indoor Air Quality (IAQ), offers the best medical-grade air filtration and air cleaning technologies.
CEO of the company Jason DiBona said that they are delighted to have received the FDA clearance for the Purgo device and thanked the FDA for its in-depth assessment of the patented air purification tech. He added that the clearance of the Purgo device represents a massive step for the company in air purification in places where people live, work, and meet.
Mirati Therapeutic's adagrasib to rival Amgen's Lumkakras
Mirati Therapeutics Inc (NASDAQ: MRTX) jumped 36.45% after unveiling preliminary test results for a lung cancer drug. In participants with a type of lung cancer, Mirati combined its therapy, adagrasib, with Merck's Keytruda. According to preliminary results, participants appeared to respond to this combination, and there were limited liver enzyme changes.
The latter element is very crucial. Mirati's medicine is designed to treat cancer in people who have the G12C mutation in the KRAS gene, which is linked to cancer. Keytruda, from Merck, is a checkpoint antagonist. Combining these drug types, according to researchers, might damage the liver. As a result, doctors frequently combine checkpoint inhibitors with chemotherapy, which has a slew of body-wrecking adverse effects.
The company's drug rivals Amgen's drug Lumakras (Sotorasib), which received approval last year for its high-value target previously considered "undruggable." Mirati has encountered challenges and executive shake but still delivered adagrasib data that is on par with Lumakras.
GitLab tops Q1 2022 earnings and revenue estimates
GitLab Inc (NASDAQ: GTLB) was up 28.01% after reporting its fiscal Q1 revenue and earnings results that topped expectations and revised its full-year guidance. The DevOps company reported a loss of $26.1 million or $0.18 per share before deducting costs like stock compensation. Revenue was up 75% YoY to $87.4 million. The results topped analysts' expectations, calling for a loss of $0.27 per share on revenue of $78.1 million.
The company's co-founder and CEO, Sid Sijbrandij, said that his firm is benefiting from a considerable change in how businesses are developing, running, and acquiring software with a change to a platform strategy. He stated that the DevOps Platform had gained moment with broader adoption. As a result, while the company is accelerating sales growth, it has managed to demonstrate considerable operating leverage.