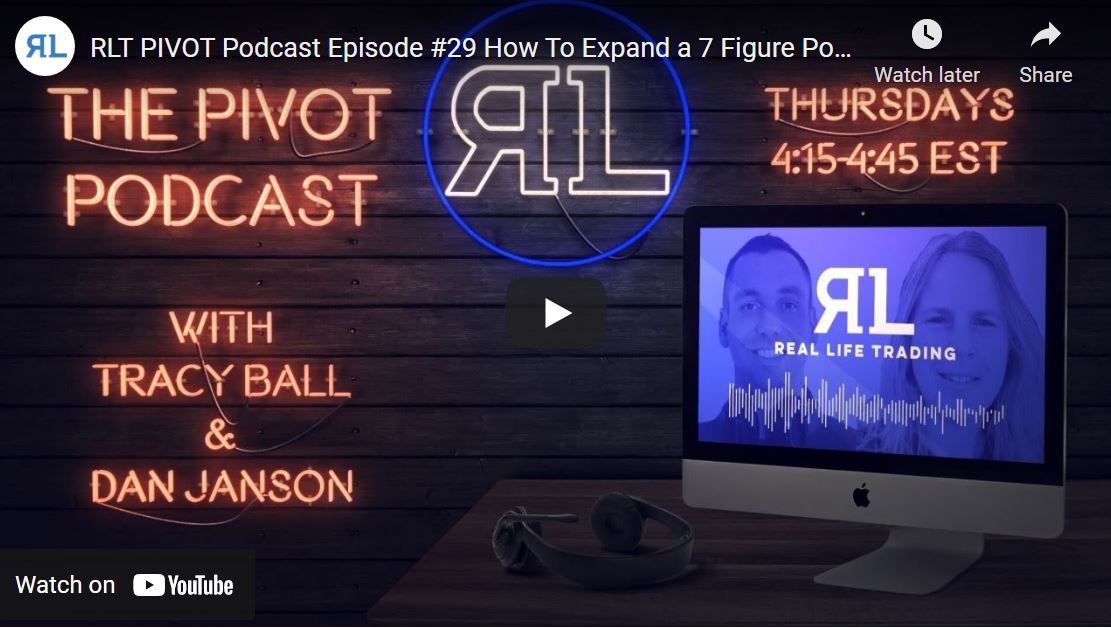 RLT PIVOT Podcast Episode #29 How To Expand a 7 Figure Portfolio
We've looked at small accounts, now look at large portfolio … Check out this podcast with Dan, Tracy and special guest.
'If you're looking for free trading resources… click here'
GAME SHOW ANNOUNCEMENT:
We are searching for 2 contestants to join us in our spin off of Hollywood Squares Live on our Podcast Aug 5 2021. How do you enter: We are looking for the 2 people who give us the price closest to the closing price of SQ on July 29th 2021.
Submissions taken and considered no later than July 28th 2021. 1 submission per person please. Submissions be submitted to dan@reallifetrading.com or tracy@reallifetrading.com. The winner  announced live on our July 29th 2021 podcast.
Conditions:
1. You must be available on Aug 5 2021 from 3:30 pm EST to 5:00 pm EST.
2. You must have a quality internet (preferrably a hard line). This will be confirmed before the show and if your internet does not meet the necessary requirements we will move on to the next qualified winner.
3. You must have a quality microphone (please use headphones as well so your speaker doesn't feedback into the microphone) as well as a quality camera. Good luck everyone!